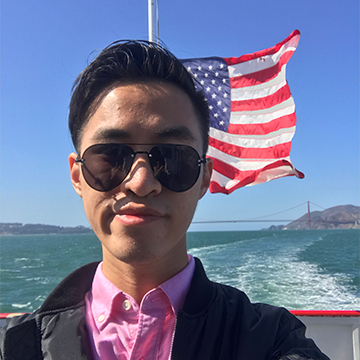 Erwin Leonardy
Backend Engineer at Xfers,
© 2020 - 2021 All rights reserved.
"The sole meaning of life is to serve humanity"
Erwin is one of the Founders of Pengacaramu, an online legal marketplace that aims to solve the trust issues between lawyers and clients.
Erwin is a computer science graduate with a passion for mentoring, problem solving, and working in a team. He was involved in his school's mentoring program, where he was the mentor for this project called Project Altair. It is a project where students are groomed into talents who can solve real-world problems with their digital prototype.
In his free time, he enjoys reading and taking parts in hackathons to solve real-world problems.
Resume
Experience
Oct 2020 – Present
Xfers (YC S15)
Backend Engineer (Transactions Team)
• Spearheaded and led the first batch of Xfers' Internship Programme
• Debugged complex production codes and improved logging using Datadog and Rollbar
• Xfers is Southeast Asia's leading Fintech platform for digital businesses.
• Transactions team is the backbone of Xfers core business in providing various payment solutions across Indonesia and Singapore.
• Tech-stack: Ruby on Rails, Sidekiq, Redis & MySQL
Jan 2020 – Feb 2021
Pengacaramu
Founder & Full-Stack Developer
• Built a marketplace, with a publicly viewable URL for each user, using Bootstrap, ReactJS, Axios, and Redux
• Implemented a backend system using NodeJS, Google's Firestore NoSQL database and Cloud Function
• API Integrations: Xendit (Real-time payment) and Twillio (Real-time chatting feature)
Aug 2019 – Jan 2020
Suntory Beverage & Food Asia
Freelance Full-Stack Developer
• Built RESTful API endpoints using Django REST Framework and Postgres
• Implemented an authentication system using Django JWT Authentication and ReactJS
• Designed interactive and responsive frontend pages using Bootstrap, Axios, ReactJS, and Redux
• Built a Continuous Integration / Continuous Delivery (CI/CD) pipeline using Docker-Compose and Travis CI
• Hosted backend codes on GCP's Compute Engine and frontend codes on Google's Firebase Hosting
Education
Jan 2017 – June 2019
University of Wollongong
Bachelor of Computer Science (Digital Systems Security)
• Dean's Merit List 2017-2018 (Top 5% of the cohort)
• Graduated with Distinction (Average Mark: 83)
• Coursework: Algorithm and Data Structure, Distributed System and Cloud Computing, Object and Generic Programming in C++, Java Programming and Applications, System Developments, Software Development Method and Tools, Database System, Cryptography and Secure Applications, Network Security, System Security
Leadership Experience & Co-Curricular Activities
Aug 2018 – July 2019
Innovation and Networking Society (IONS)
Technical Lead
• Awarded the Impact Award for outstanding performance and contributions
• Organized and trained 14 members in the 3 Days Python Workshop
• Mentored 15 IONS members for a 4-month Flask web-application projects
• Advised members on front-end and back-end issues and solved team challenges
Apr 2018 – Jun 2018
Singapore Institute of Management
Peer Assisted Learning (PAL) Leader
• Tutored 6 students in module, Object and Generic Programming in C++
• Enabled all students to obtain at least 65 marks
Aug 2017 – Dec 2017
Singapore Institute of Management
Harvard National Model United Nation (HNMUN) Trainee
• Selected into 25 delegate-team out of 125 applicants after interviews and assessment center
• Researched and negotiated in an UN General Assembly diplomatic simulation in SIM
Projects
Mar 2019
• Chosen as one of the finalists out of the 150 contesting teams in 2019 Hack NTU
• Implemented the back end for the mobile app using Smart Nation API, Android Studio and Firebase that promotes social interaction and raises awareness of the environment
Jan 2019 – July 2019
• Led a team of 4 and implemented a secure cheque signing web application using visual cryptography and steganography, which was built using Python - Flask, HTML, CSS, Heroku, and Google Cloud Platform
• Designed the entire backend, frontend, and MySQL table schema
• Improved user experience by using jQuery and AJAX
• Developed a noise-cancelling feature for the reconstructed image